As an Explosion Proof Junction Box Manufacturer, let's talk about the role of the explosion-proof junction box.
The explosion-proof junction box is generally made of die-cast aluminum alloy casing, and the surface is sprayed with pure epoxy powder. Its function is to work in the explosive gas environment, even if there is circuit spark in the box, or some explosive gas in the box is infiltrated in the spark. Under the action of a small range of detonation, the box can withstand such a situation, not because the box is not strong, rupture, leaking the fire to the environment, causing the explosion of the big environment. Therefore, the explosion-proof junction box is suitable for the explosive gas environment of Zone 11 and Zone 2. And flammable dust environment in Zone 20, Zone 21 and Zone 22.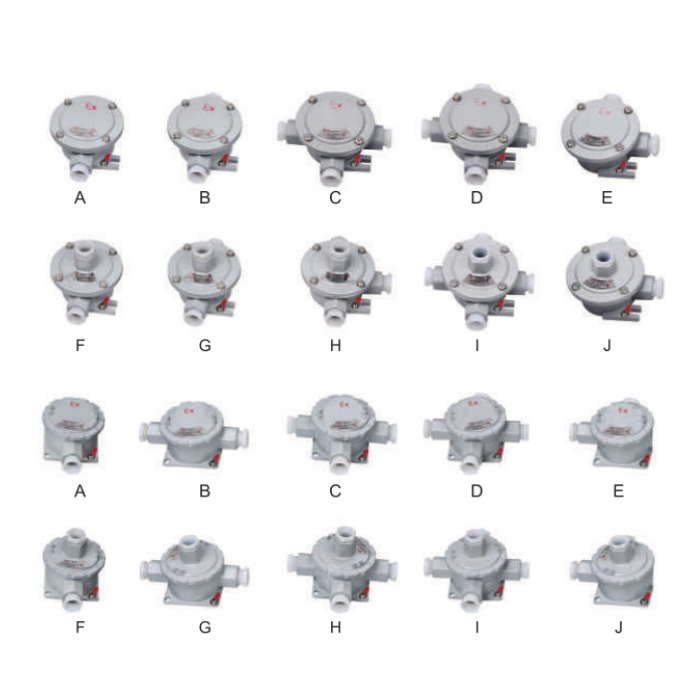 The Explosion Protection Junction Box prevents sparks in the junction box from being short-circuited by wires from affecting hazardous areas on site. In the danger zone, it is easy to be used as a pass box and a branch line. Through the sealing of the wiring, the external environment explosion is prevented to cause damage to the line, and at the same time, the internal sparks of the line are avoided, which poses a safety hazard to the surrounding environment.